President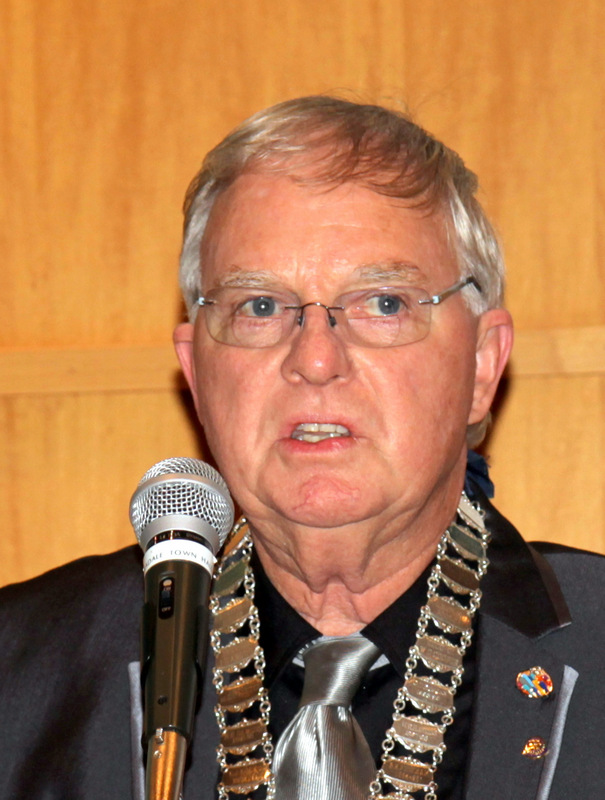 Steve Winter
06-835-6296
027-2710865
President-Elect
Keith Lines
Past-President
Richard Howell
Secretary
Ben Keehan
021-738-769
Treasurers
Kaye Wishart/
Doug Syme
Club Administration
Keith LInes
Foundation
Mark Oldershaw
Membership
Hanlie Marnwick
Community Service
Richard Hay
Youth
Emre Erturk
About TaradaleRotary
If you would like to know more about the Rotary Club of Taradale, and perhaps enquire about joining the Club, then please ring
Ben Keehan
Secretary
021-738-769
EIT Awards Night
10th May 2018
The Rotary Club of Taradale recently presented awards of excellence to EIT degree students Anita Santos and Jemma Russell. Both women received $1000 towards their EIT fees.
In 1989, Brian Nelson, President of the Rotary Club of Taradale in that year, suggested establishing an annual scholarship to encourage local tertiary students to continue their studies making this association with EIT one of the longest the Club has been involved in.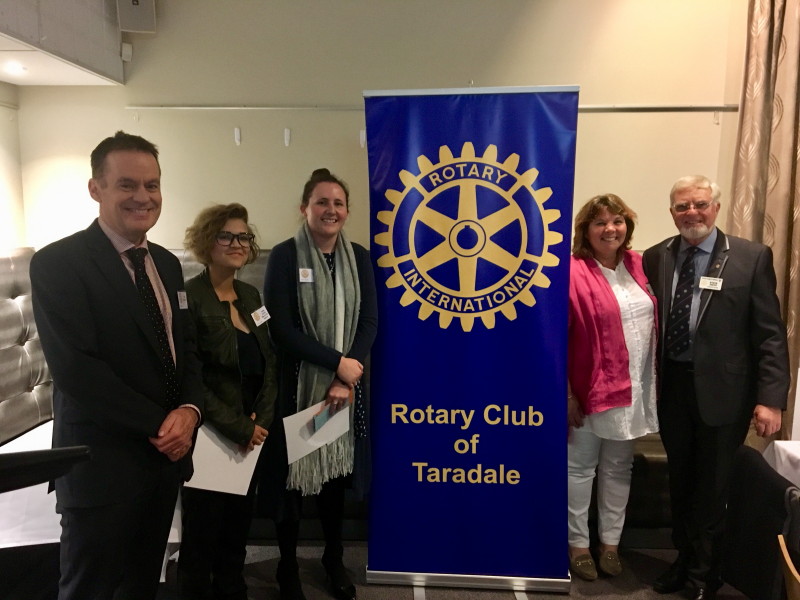 Mark Oldershaw (EIT Deputy CEO) with Anita Santos, Jemma Russell, Dean Natalie Waran and President Steve Winter
Anita Santos moved from Sao Paulo in Brazil to study idea school's Bachelor of Creative Practice and is now in her second year at EIT. She chose EIT because it aligned with her needs, and she also "really liked" its facilities.

Her lecturers, who described her as a high-achieving creative artist, said that while Portuguese is her mother tongue, her very good grasp of English allows her to converse critically with them and classmates.

Specialising in illustration and graphic design, the 20-year-old is also exploring fashion design.

"I hope to find a job anywhere in the world," she says. "I see myself most likely working as a designer or tattooist."

Jemma Russell is a third-year Bachelor of Social Work student. Social work appealed to her because she enjoys interacting and working with people to enable positive outcomes. The 20-year-old has been selected to do her first field-work placement at Hawke's Bay Restorative Justice.

"Social work is broad is applicable and adaptable to various fields of work and one of my long-term goals is to join the police and use my degree within this field."

Passionate about te reo Māori, which she started learning at school, Jemma hopes to improve her language skills by studying Te Tira hou-Introduction to te reo Māori as a second-semester elective program at EIT's Te Ūranga Waka.
Vale Ted Skudder
Member:1971-2011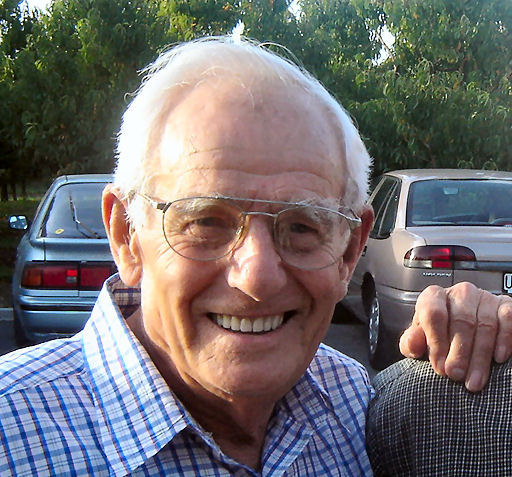 Ted had been a member of the Club for 40 years when he resigned on the 1st November 2012. A plumber by trade, he willingly worked on projects where his skills could be of use. This was never more so than on 1983 when he was part of the Atawhai Flats building project where he was able to contribute his skills willingly.
Another area where his skills were often needed was Camp Kaitawa where he made a number of visits after Ron Ward had initiated the annual summer work programmes. He loved the work, the fishing and the fellowship. He served on the Camp Kaitawa Committee during his latter years with the Club
He served as a Club Director for two years; in 1983 (Bob Twaddle pres.) and 1991 (Bob Knappstein pres). He was married to Joan, and in 1987 they hosted RIYE student Gesa Brinkman from Germany. In 2008 Ted gave a talk to the Club about how he and Joan emigrated to NZ in 1958. Joan died about 5 years ago.
Club members extend their commiserations to their two surviving sons, David and Martin and other members of his descendent family.
Taradale Town Hall
The Town Hall is an attractive assembly hall available for use by the local and wider Hawkes Bay community.
Puketapu Auction and Fair
The Club holds an annual Auction and Fair (PAF) on the property of Roger Alexander at Puketapu. For more information click the following link
Oliver Smales Memorial Trust
The Trust supports the education and training of therapist and nursing staff working with children and youth in Hawke's Bay in co-operation with the HBDHB. To learn about the Club's involvement in this Trust,
Dolbel Reserve
Dolbel Reserve is a passive Council Recreation Park of some 18ha on the Western Hills of Taradale.
Kelvin Tremain Memorial Education Trust.
The Kelvin Tremain Memorial Education Trust administers a fund for the benefit of students NZ wide and can partner with other similar trusts globally.
Legal Documents